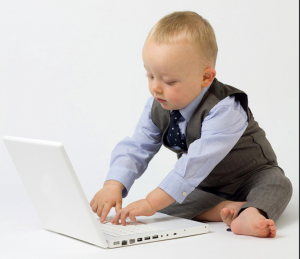 When it comes to the world of online marketing, if you are an ordinary business owner, it can be easy to feel overwhelmed.
That's why—with all the technical realms, targeted strategy, and search engine updates to take into account—most businesses defer to professional marketing companies to step in and take the reins on their online presence management endeavors.
However, the problem with that is the matter of blind trust.
If you don't know or understand the vital components of an online presence management service, then how are you to know if the marketing company you've hired is getting the job done?
The answer: you don't, because you don't have the knowledge to question them. It's the classic, "You know better than I do" situation, which sometimes can work out just fine. But wouldn't you rather go into a service agreement knowing what you really want and what to look for?
The answer: of course you do!
If you are a business owner, or any other human being without professional online marketing training, here are a few things to know about optimal online presence management.
All About SEO
SEO stands for Search Engine Optimization. This is the process of optimizing, or enhancing, your website so that it appears more authoritative to search engines like Google, and ranks higher in the search engine result pages (SERPs) as a result.
The start of any successful SEO campaign is determining the keywords you are trying to rank for.
Example #1: if you are the author of a fiction books series, some important keywords for you might be YA fiction, fantasy fiction, and fiction book series.
Example #2: if you are an orthodontist, some important keywords for your practice and website might be braces, Invisalign, and orthodontist.
Additional important keywords might include other services you offer, the city you are located in, and neighboring cities. The latter two should be used as modifiers that you pair with your main keywords, though. You won't be able to rank for a city alone, but a city and a service together? You most certainly can! (Ex. Los Angeles orthodontist.)
What Do I Mean by Ranking?
If you are an orthodontist, when someone in your area types "orthodontist" into Google, ideally you would want your website to show up, or "rank", as close to the top of the SERPs as possible. You want to rank on the SERPs whenever someone types in any of the keywords related to your business or website. For me (for example) ideally I would like my website to come up whenever people search "YA fiction series" or "fantasy fiction series."
Rankings are based on many different aspects, but one of them is the optimization of your website for those keywords. You want to have well-written, strategically optimized content that utilizes those keywords organically in your onsite content, as well as in your pages' meta descriptions and title tags.
What are Meta Descriptions and Title Tags?

Typically a website result in the SERPS will look like this (see above). The title tag is the blue or purple clickable text at the top of the search result, and the meta description is the gray descriptive text below the URL (featured in green).
What to Look for:
A great online presence management service will optimize your website's content, title tags, and meta descriptions to strategically utilize keywords, while respecting the best SEO formatting guidelines in terms of:
Length
Calls to Action
Varying Headers
Bulletpoints
Clear, Quality Writing
Internal Linking Structure
What is Internal Linking?
Going back to the orthodontist example, if your website homepage mentions the types of braces you offer at your practice and you have another page on your website specifically devoted to better explaining those types of braces, then the phrase "types of braces" should be linked to redirect users to that page.
Below is an example of optimized internal linking from the page on my website highlighting my involvement with the Girls on the Run organization. Here I have linked the name of my series to lead back to my Homepage (which details the series overview) and I have linked Girls on the Run to the organization's website.

Similar to optimizing for keywords, inserting internal links (or hyperlinks) into content needs to be done strategically. The end goal is to create clear paths that make it easier for people to find what they are looking for and/or what you want them to find on your website.
 Are There Other Elements of Online Presence Management to be Aware of?
If you've hired a marketing professional to handle your online presence management, there are several other areas, beyond keywords and content, to pay attention to.
User Interface
Don't make it difficult for users to find what they are looking for—construct your website with simple navigation in mind that appeals to what someone would inherently search for. An online marketing professional might make suggestions about restructuring certain architectural or navigational aspects of your website in order to improve clarity and function for users. For example:
Making your site mobile-friendly
Having a clear menu bar with tabs to the most important pages/info
Displaying easy access to the right kinds of contact information
Providing a clear portal to all of your social media outlets
Listings & Directories
If you are a business, an important part of online presence management is managing how you show up in various kinds of local directories—everything from Google, to Yelp, to Whitepages and beyond. This also includes industry-specific directories that are relevant to your business.
Your online presence manager should be keeping track of your local listings by:
Suppressing duplicate listings
Deleting incorrect information
Optimizing existing listings
Checking for NAP inconsistencies
What is NAP?
NAP stands for: Name; Address; Phone Number. It is an abbreviation many online marketing professionals use when referring to your listings. Basically, wherever your website/business listing appears, you want the key information in relation to it (your NAP) to remain consistent and accurate. So the rein-holder in your online presence management efforts should be on the lookout for that.
Reviews
I mentioned that there are a myriad of elements that influence your ranking on the SERPs. One other component that contributes to your ranking is your reviews. If you are a business this pertains particularly to Google reviews that are left on Google My Business/Google Maps listings, and (according to a recent change) Facebook reviews as well.
By nature, Google shows preference to its own services. So having more reviews for your business on Google lends to your website's authority and can thus impact your ranking. Your online presence management service should therefore allot some attention to increasing online reviews for your website/business.

How Do I Collect More Reviews?
A strategy for this can be implemented in a lot of ways, and really depends on the exact nature of your business.
However, one good way to start is by making sure that your website has a prominently displayed "write a review" button, which directly links to where people can leave reviews on Google.
And Beyond…
There are many other elements at play in regards to online presence management. A few additional areas to keep in mind, for instance, are:
But you are not expected to know everything. That's what online presence management services and online marketing professionals are for. This article is simply meant to give you an understanding of several elements to keep an eye on, so that you don't enter into an online presence management agreement with blind trust.
It's a lot like the Wizard of Oz. You don't want to be the Emerald City citizen who believes the wizard's floating head is pure magic and doesn't question it in the slightest.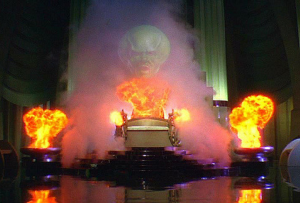 Instead, aim to be like Dorothy. Have an idea of what's going on behind the curtain, even if you don't know the exact mechanics that went into making the mystical floating head possible.
This will make for a successful relationship between you and your online marketing company, and set the foundation for your business to grow even further.