Check out some awards earned by the different books in The Crisanta Knight Series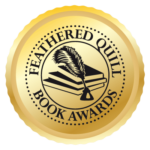 2019 Feathered Quill Book Awards
Gold/First Place  Medalist – Best of Backlist Children's and Teens

Feathered Quill Book Awards JUDGES' COMMENTS: 
– Loved it!
– Covers are excellent – The front cover catches the eye for both YA and adults.
– Back cover synopsis is great!
– 50 out of 50 on content – hits it out of the park
– Pictures/format all done perfectly. Easy to read, clear, and fun with little additions on many pages.
– I hope to see more books from this author – I see she's written more!
2018 Benjamin Franklin Awards
Silver Medalist – Teen Fiction (13 – 18 years)

"The IBPA Benjamin Franklin Awards™, which include over fifty categories recognizing excellence in book editorial and design, are regarded as one of the highest national honors for independent publishers."
This year's program received close to 1,500 entries.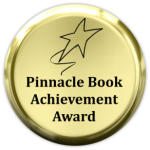 2018 Pinnacle Book Achievement Award
Best Books in Fiction

"Each year, for the past 35 years, NABE, now known as the National Association of Book Entrepreneurs, presents some of the finest books published by our members."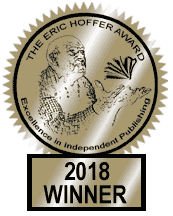 Young Adult Fiction

"The Eric Hoffer Award honors the memory of the great American philosopher Eric Hoffer by highlighting salient writing, as well as the independent spirit of small publishers. Since its inception, the Hoffer has become one of the largest international book awards for small, academic, and independent presses."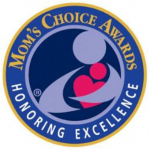 2016 Mom's Choice Award Winner
For Children/Preteens (8-12), Teens (13-18), and Young Adults (19-25)
"The Mom's Choice Awards® (MCA) evaluates products and services created for parents and educators and is globally recognized for establishing the benchmark of excellence in family-friendly media, products and services. Using a rigorous evaluation
process, entries are scored on a number of elements including production quality, design, educational value, entertainment value, originality, appeal and cost. Around the world, parents, educators, retailers and members of the media trust the MCA Honoring Excellence seal when selecting quality products and services for families and children."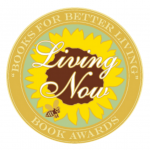 2016 Living Now Book Awards
Silver Medalist – Adventure Fiction
Living Now Book Awards are "designed to recognize the year's best lifestyle and world-changing books […] Not only do books allow people to find balance amidst the chaos, they also serve as a potent force against ignorance and hatred. The 2016 Living Now award-winners are a testament to the power of literature."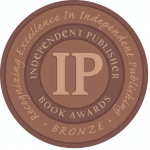 2016 IPPY Book Awards
Bronze Medalist – Juvenile/Young Adult Fiction E-book
"One of the oldest, most established independent book awards in operation."
"About 2,400 publishers participate in the Awards each year, from every U.S. State, Canada, and English-speaking countries overseas around the world."