Hey There! If you like people who keep it real, speak with a lot of sass, and look at the world the way a unicorn might look at a rainbow, then this blog is definitely for you. It will cover an array of topics, like:
I will chronicle a wide array of adventures, witty observances, and lessons learned from experience. And I'll post regularly—when I'm not deep in fantasy fiction / fairytale YA fiction mode working on the Crisanta Knight Series, that is.
Woot! Woot! Book One, Crisanta Knight: Protagonist Bound, is available for order now! But back to the blog…
About Take On Me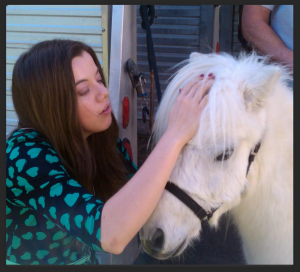 Before you dive in, you may be wondering why I decided to call my YA fiction writer's blog: Take On Me. I did consider many titles, as new bloggers often do. However, I picked this one because of the song Take On Me. I first heard the epic jam in the series finale of Chuck. Phenomenal show. Except for the ending. That cut me real deep.
Anyways, I loved it so much that I immediately put it on my iPod and it has stayed one of my favorite jams (and life theme songs) ever since. Seriously, just try putting it on your next workout playlist, and thank me later 🙂
Onwards
Well, that's the end of this blog intro. I don't know how else to say that except to get straight to the point. I did consider saying something like, "Well, that's all she wrote, folks." But we both know that's not true…