Watch The New CK Finale Trailer
Welcome Readers!
Looking for a new YA/Middle Grade fiction book series to obsess over? Dive into the fantastical, fairytale world of The Crisanta Knight Series.
In an era of strong, original heroines who aren't afraid to take on the world and shake things up, comes the story of Cinderalla's daughter Crisanta Knight—a girl ready and willing to tear the traditional fairytale realm a new one in favor of carving out her own destiny.
"We were princesses, not daisies. Just because we often came wrapped in gowns and glitter didn't mean we couldn't pack a punch. Frankly, I believed we all had the potential to. That underneath the tiaras and the make-up, we could be just like the diamonds so many of us wore around our necks — a rare combination of shining and hard to break."
Fairytales Moving Forward
As a writer, consumer, employee of different film and television studios, and human girl, I have always enjoyed creative fairytale adaptations. However, as a firm believer in the power of change and the importance of striving to be something more each day, I have always found myself wondering: "Why not go forward?"
This thought was one of three key inspirations behind the inception of The Crisanta Knight Series. While paying reverence to classic fairytales, overall my main character's world is one that has respectfully moved on to tell a brand new story for the modern age and the modern hero.
What Else Can I Tell You…
I designed the character of Crisanta Knight to embody a hero that is valiant and vulnerable, someone simultaneously strong and soft of heart, and someone who (through trials and triumphs) would acquire the courage and conviction to never stop believing she could be all those things and more.
The road ahead for her in this epic series is an arduous one with a lot of twists and turns. But, such is life. And just like life, while there will be some crazy intense times ahead, there will also be fun, and excitement, and moments that just can't help but make you smile.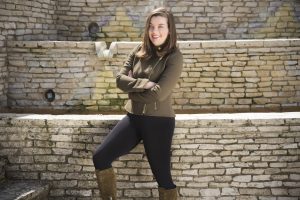 Overall
The Crisanta Knight Series creates a fresh, empowering take on female-led, action-packed, fantasy fiction.
It gives life to a firmly plot and character driven story that emphasizes the topics of strength, fate, and quest for identity.
And, more than anything—while balancing humor, heart, and a crazy-bananas plot—it follows a dynamic protagonist trying to do what we all are… decide her place in all of it.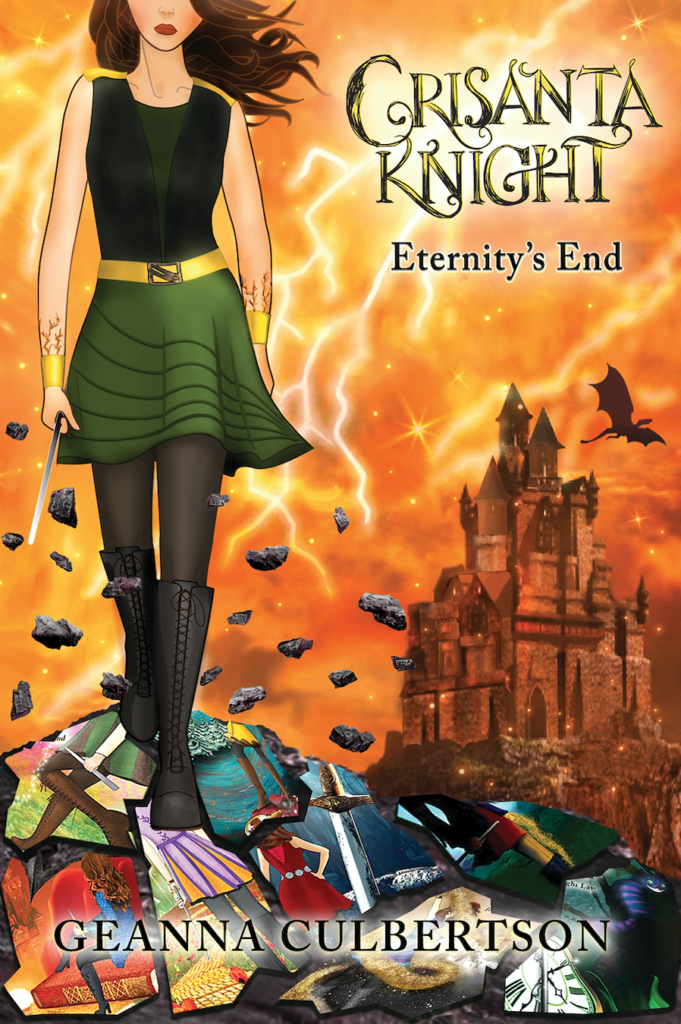 Learn More about the Series & Geanna Culbertson:

WHAT PEOPLE ARE SAYING ABOUT THE SERIES:
"Finally, a 'female' Harry Potter who delivers with sass! This is big screen worthy! Move over Cinderella, there's a new princess in town…"
"A brilliantly written story, easily ready for the TV or movie screen! As good as Game of Thrones but written for a younger audience, this book will pick you up on its very first page, wrap you in its arms, and carry you all the way to the end."
"SO MUCH ADVENTURE, and so many things a great book should have. Highly recommend!" 
"I loved this story for its originality, action, and suspense. Fans of fantasy, fairy tales, and action/adventure will likely enjoy this series.
"The characters are constantly growing throughout the books as they traverse through whatever life throws at them. It feels like you really are there on the quest due to amazing writing."
"A great series about identifying yourself and appreciating your strengths and weaknesses. Perfect for most ages. Lot's of fun characters, lands, magic, and more!"
"This series is one of the best I've read in quite some time. I can hardly wait until the next book is published. The story line is amazing and keeps you entertained throughout the book. This is a great twist on old classics."
"A fun read that sucks you in and doesn't let you go even after the final page has been turned."
"It's like Harry Potter for Princesses."
"A beloved series is hard to find, but this author has most definitely written one that should be granted a prominent place on every bookshelf around the globe."
 
"I love this story; it brings out the inner princess in me."