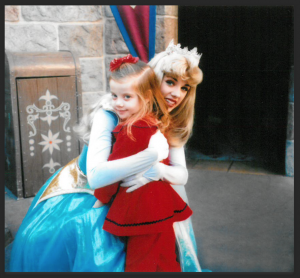 I've never really been a person who is, what one might call, "on the grid." But as my first book in the Crisanta Knight Series—the hopefully soon to be well-heard-of Crisanta Knight: Protagonist Bound—hits the YA fiction/teen fantasy shelves with its sequels close behind, I've realized that has to change.
It would be silly, after all, for me to guard my identity on things like Twitter and Instagram, when the most vulnerable reflection of my person (my books) are out there for all the world to see.
That's a scary thing in retrospect. And I have a tremendous amount of respect for any artist—actor, singer, sculptor, writer, etc.—as result. To put something on display that is 100% you and allow others to see it is a pretty intense undertaking. However, make no mistake, it is not one I am intimidated by. For at the end of the day I am proud of the person I've developed into over the years, and make no apologies for her.
I don't just live with my heart on my sleeve; it's sewn there. I go through life believing in the simple truth that you shouldn't pretend to be anybody that you're not. You should own what you are and try your best to live up to that potential every day. Because, as my favorite Kung Fu-oriented Panda says, in life,
"There is no secret ingredient; it's just you."
So on that note, I welcome you into my world, my head, and my heart, promising not to hold anything back. Because Crisanta Knight: Protagonist Bound is a fairytale-based, teen fantasy, YA fiction novel that—like its main character of the same name—doesn't hold anything back either.
To learn a bit about what makes me tick or explore my miscellaneous thoughts, check out my Book Bio. or my blog, Take On Me. For a little more general background, continue reading below…
Where I Come From
I am a proud graduate of the University of Southern California (Fight On!) and an equally proud alumna of the Greek Sorority known as Alpha Chi Omega (whose mission is to help build: Real Strong Women). I spent several years working in the entertainment industry, spending time at Nickelodeon Animation Studios, the Walt Disney Studios, and Paramount Studios. And currently I work in digital marketing for the most awesome company ever!
Heart of Action
What I say in my Book Bio. is true, I teach and practice martial arts regularly. This is very important to me, as are all aspects of my physical and athletic training. It can be hard, bitter work, especially since several spine surgeries from when I was younger pose unnatural restrictions on me. But I love it nonetheless.
Story of a Storyteller
Hobbies include: drawing, shopping, watching TV, eating, and writing (obviously). My life for, like, the past four-ish years in the latter department has been dedicated to my fairytale/teen fantasy fiction and young adult fiction exploits. However, I also love writing children's books, which I've been penning since I was six.

That's when I first discovered my passion and affinity for the written word, you see. My first-grade teacher liked a story I'd written so much that she made a copy for herself and continued to read it to all her future classes over the years.
I don't, as the Lady Gaga song notes, "live for the applause;" far from it in fact. But I'm not going to lie, that recognition felt good. And the encouragement sparked something inside of me that would never be extinguished again.
Enter Modern Day Geanna
I've been working on the Crisanta Knight Series for some time and, as such, my fabulous team at BQB Publishing and I are ready to give you a new chapter in the YA fiction series approximately every six months for the foreseeable future. It is an ambitious release schedule, but one that we're excited about, as I'm sure you will be too once you sink your teeth into that first book…
Well, I've been talking a lot and should probably let you go now. I hope you buy my book. And I hope that you come to love the story and characters as much as I do. All the best. And may mischief and moral intentions be with you.
Sincerely Yours,

Geanna Culbertson